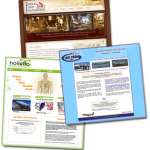 The most common frustration we hear from business owners is "my website is not making me any money". A professionally designed website can attract new clients every month.
Each website we design is as unique as the business. We listen to the client's business needs and find solutions for success. Then we put a plan in place to achieve their goals.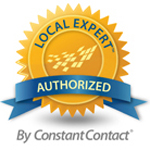 Email is the most cost-effective, targeted, trackable, and efficient way to build and maintain relationships with your prospects and clients. And ROI is up to 20 time more than print marketing.
Email Marketing is the practice of delivering professional email communications to an interested audience containing information they find valuable.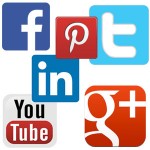 Business networking has been a core strategy for building and marketing businesses long before the Internet. The Internet takes this strategy online and makes it more effective and efficient.
Business owners and sales people know that it's not what you know but you who you know that makes the sale many times.
Web Marketing
... delivering
useful content
at
just the precise moment
a buyer needs it.
-- David Scott, Marketing Strategist