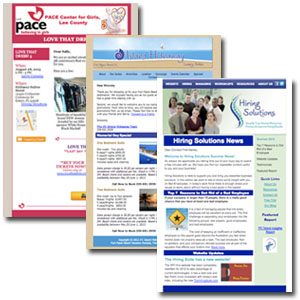 Email is the most cost-effective, targeted, trackable, and efficient way to build and maintain relationships with your prospects and clients.  And ROI is up to 20 time more than print marketing.
Email Marketing is the practice of delivering professional email communications to an interested audience containing information they find valuable.Over 91% of Internet users read email regularly and 147 million use it every day.  It is a cost effective way to communicate your  message.
Our email marketing packages include:
Custom email design to match the look and feel of your website
Mobile compatibility
Increase traffic to your website
Email list building
Content writing
Integration with social media sites
Brand recognition
Results reporting
Wether you want to announcement of a monthly special or broadcast a one-time event or keep your clients informed of the latest news happening in your business; email marketing is great tool to get your message out in no time.
Fuller Online Solutions works with you to effectively communicate with your audience, your customers and prospects.  We can setup and manage campaigns that will keep your customers interested and returning to your business.  We can also help build your database and segment it into separate lists so you can reach as wide an audience as possible and still send effective campaigns.
Contact us to to learn how Fuller Online Solutions can develop an email markting strategy to acquire new prospects, connect with customers, nurture the relationship with them and build trust so they will become raving fans.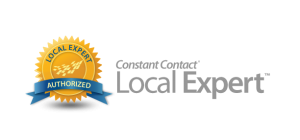 We have proudly partner with Constant Contact since 2008.  We are Accredited Solution Providers and Authorized Local Experts to provide you the best results for your email marketing campaigns.
Upcoming Events
No Events