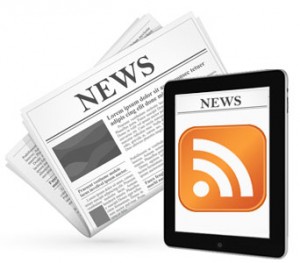 A blog is a specific type of website with regularly updated entries on any particular topic or related topics. The author or authors provide commentary, news or other valuable information on the blog's subject. Blogging is simply the act writing to a blog!
The power of a blog comes from the ability of users and readers to leave feedback and comments on the articles or entries. It forms a close community of followers that keep returning to get more information and discuss the topics at hand. The benefit to the author is that makes him or her an expert in the hearts and minds of the readers, which makes them more likely to use the author's products and services.
The main difference between a blog and traditional website is that a blog is updated regularly. One or more authors write articles periodically on any particular topic and post it to the site either on a regular schedule or when ever they feel it would be most appropriate. The articles can be written one at a time and immediately posted. Alternatively, the author can write many articles at once and schedule them to be posted a future time.
The most powerful feature of a blog is the ability of the readers to leave feedback and comment directly on the articles and information posted by the author. This allows for two way direct communication between the site's followers and the website owner. By keeping the readers engaged, your blog will keep them coming back to the site building traffic and forming a community interested in what the author has to say.
One of the benefits of blogging for the author, from a marketing point of view, is that he or she becomes an expert in the eyes of the readers and followers. A major hurdle in any business is gaining the trust of prospects before they become customers. By providing information that people most want to know about products and services a company provides, the blog author is building that trust by providing value before a prospect is a customer. Once that trust is built, it is much easier to turn that prospect into a customer.
Remember that most people on the Internet are searching for information. This is especially true when shopping for a product or service. The company or individual that provides that critical information that they are searching for will be much more likely to win over that customer and thereby increase sales.
Fuller Online Solutions not only builds traditional websites but blogs as well for our clients. The blogging platform we use makes it easy to manage and maintain your blog. We can add a blog to an existing site, matching the current look and feel; replace a site completely with a new design or build one from scratch to your exact specifications. Fuller Online Solutions also trains you on blog writing so you can build your community of readers and followers quickly. If you don't want or don't feel comfortable writing your own articles, Fuller Online Solutions can guide you to low-cost ghost writers and pre-written articles ready to be posted to your blog, in many cases for free.
Contact us to learn how easy it is to have your own blog that attracts your perfect customer and keeps them coming back.